Take control of your
financial future
"I've been losing money in the stock market for as long as I can remember.

I am ready to start winning."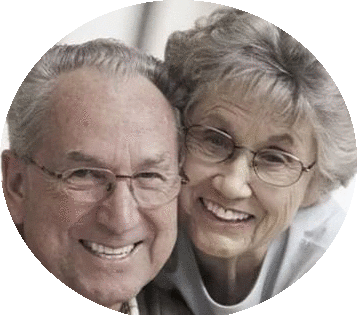 "We don't want to have to work when we're older"
"I need money to invest in my family's future. My kids deserve a great education."
"I'm making great money, but I don't know how to build an investment strategy and grow my nest egg"
Three levels of membership
Our portfolio of 10-15 attractive stocks


Quarterly video presentation of new stock ideas


Instant notifications of changes in the list of stocks attractive


Monthly webinar on stocks, strategy, and investment research


Exclusive access to members-only
One-page key points report on each stock in the portfolio
A. Stotz Essentials Toolbox

FVMR Quantitative stock assessment tool

World Class Benchmarking tool
​
​​Access to our investor resource library (research, articles, videos, webinar recordings)


Monthly 1-on-1 call with Dr. Andrew Stotz, CFA


Valuation Master Class Module 1
130+ pages of deep-dive research


One bespoke research project per quarter


Access to ValueModel for companies in previous and current portfolio


10 ValueModels per year, for any listed non-financial company


Free access to our complete A. Stotz Academy course library
-

Are an

absolute beginner investor



-

Have

invested money for retirement - and lost

it!



- Feel o

verwhelmed

by information overload

about investing
-

Feel you

cannot rely on financial professionals
and

want to

take things into your own hands.
-

Depend on your existing wealth for

retirement
-

Feel lost about how to

begin building your nest-egg
Join our stock marketing investment mentorship group
4 months

of personal investment coaching by Dr. Andrew Stotz, CFA, former #1 stock market analyst in Thailand 2008-09, and former President of CFA Society Thailand

1-on-1 consultations

to identify your personalized financial goals and the steps to achieve them

A step-by-step plan

to take you from zero investing knowledge to making consistent monthly contributions

Unlimited access

to educational webinars, video lectures, and investing tools and resources
An active community of peers who share your goal

of building long-term wealth together
Founding Members price

: US$99
After

4 months,

you will:
Understand the SAFE way to invest

in stocks and bonds, and how to combine them to

maximize long-term return



Learn how to

open a brokerage account

, how to choose stock and bond ETFs, and the decision-making process behind both

Create a

safe, responsible, long-term plan

to reach financial independence
Know the specific amount of wealth you need

to secure your financial future
Take active steps

to make your money work for you instead of the other way around
Make consistent monthly contributions to a portfolio of stocks and bonds

to build wealth with minimal effort
Founding Membership
will be limited to a certain number of people.
To ensure you are able to sign up, click the button below:
Not satisfied after 30 days? We'll issue a refund no questions asked!
​
"I've found the advice to be EXTRAORDINARY; in just 12 simple steps, Dr. Stotz woke me up to a different reality of what I thought being an investor was."
- Former Student
"Most concepts are not new, but Andrew delivers them in a clear and easy manner for non-finance people to understand and IMPLEMENT."
- Pipe Tuchinda
"The principles to accumulate wealth for the long term, how to reduce risks by diversification, and of course, how to become financially independent by the time you reach retirement age."

- Lawt Aung
"This course ruthlessly destroyed myths, such as getting rich fast and making easy money from the stock market."
- Ireneusz Larysz
"I like that the lectures are broken down into a series of small, actionable concepts that enabled me to breeze through the info."
- Chaiyakorn Yingsaeree
"Perfect for people who want to start investing in the stock market and those who have already started but have yet to get the results they want."
- Chaiyakorn Yingsaeree
"Especially for you if you are not a stock market specialist and you need a simple strategy that works!"
- Marcin Górka
I now feel confident to start investing, to build my happy future."

- Ana Blum
You will learn the important steps in investing, how valuable time really is, the mistakes you shouldn't make and most importantly, the truth about getting rich quickly – it's a myth."

- Stoyan Kolev